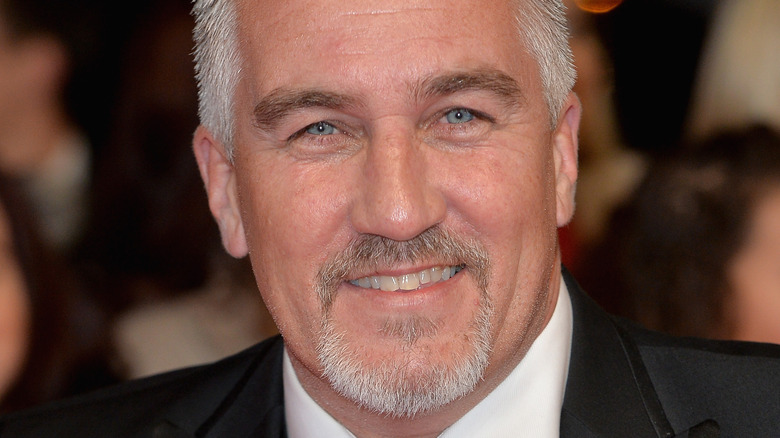 We may receive a commission on purchases made from links.
While Paul Hollywood might not be as famous in the United States as he is in the United Kingdom, fans around the world may have helped the celebrity chef and star of "The Great British Baking Show" reach a significant milestone he's celebrating.
The Daily Mail wrote that Paul Hollywood was born to bake, beginning his career at his father's bakery. His "discovery" by GBBO producers launched him into stardom. He has gained a large Instagram following and authored or contributed to more than 20 books (via Goodreads), including the highly rated "How to Bake" and "Paul Hollywood's Bread."
Hollywood just released a new cookbook, "Bake," which his publisher, Bloomsbury, calls the "only baking book you'll ever need." It covers everything from bread to sweets like donuts and cookies to savory biscuits, pizza, flatbreads, and more. The website Shelf Awareness lauds the illustrations and accessibility of the recipes, adding that some of the stand-outs among the book's 88 recipes include chocolate brownies; the Victoria Sandwich, which the celebrity chef recommended for beginners, and Hollywood's "favorite of all time," Lemon Drizzle Cake. Now "Bake" has received the literary version of a Hollywood Handshake.
For the love of classic desserts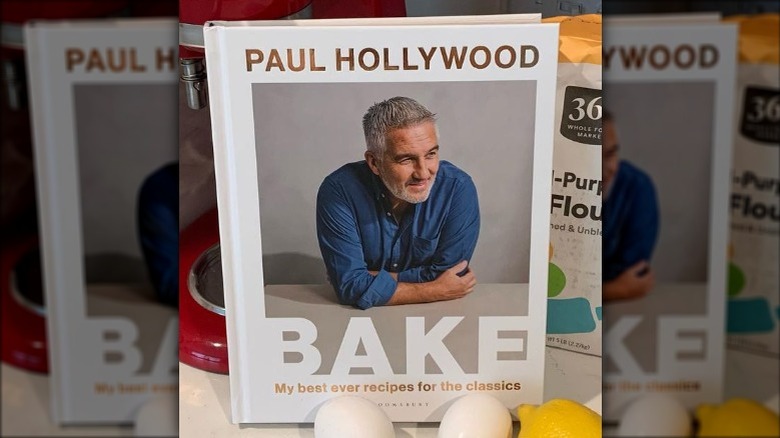 Many fans of Paul Hollywood might have discovered him on "The Great British Baking Show," but they've also gone on to happily buy his books, including his newest, titled "Bake."
On Instagram, Hollywood thanked his fans for helping him reach a big milestone in publishing: a spot on the New York Times Best Sellers list (as of this writing, "Bake" is no. 4 in its category). Alongside a photo of "Bake" when it appeared on "Good Morning America's" big screen above Times Square, Hollywood wrote, "Wanted to say a big Thankyou (sic) to everyone that's bought my new book 'Bake' it means a lot to me! And I found out today that it's on the New York Times best selling book list !! Wow .. thanks again X." Fans responded with comments like "Congratiulations ... it is a very special book" and "My copy arrives tomorrow and I can't wait!"
According to NPR, this is Hollywood's first book in five years. Subtitled "My Best Ever Recipes for the Classics," the work is what Hollywood called "self-indulgent" in that the recipes "are a blend of things that I like." He said he was inspired by GBBO's contestants, who helped him to rediscover his love for classic desserts. "Bake" is also a hit among Amazon shoppers, who have given it 4.5 stars.