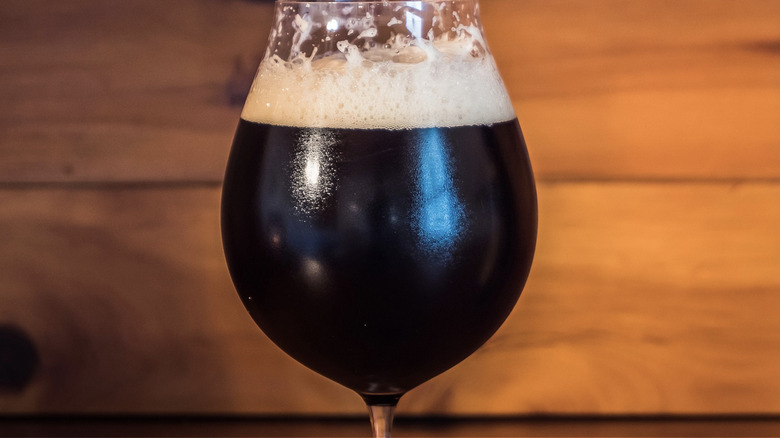 Christians and Catholics who observe Lent are used to giving up their favorite vices for the 40 days between Ash Wednesday and Easter. According to Houma Today, Catholics were asked to abstain from eating meat on Fridays to honor the day Jesus died on the cross. Meat is considered anything warm-blooded, like cows or pigs; but cold-blooded animals like fish are deemed acceptable, which is why many Christians eat a ton of fish during Lent. While some people may choose to forgo all meat and seafood, others look forward to a weekly fish option.
Luckily those that celebrate Lent, and seafood fans more broadly, will be glad to know there are plenty of options for scoring a tasty and Lent-approved fish sandwich. McDonald's launched its Filet-O-Fish sandwich back in 1962, after experiencing plummeting burger sales during the 40 days of Lent. Fast forward to today and you have a slew of options for finding a fast-food fish sandwich. This is fine and dandy unless you're someone who detests fish. If you find yourself with a substantial meat craving on Fridays during Lent, there may be a way to satisfy your craving, while also indulging in a post-work week happy hour drink.
Drink your meat with smoke beer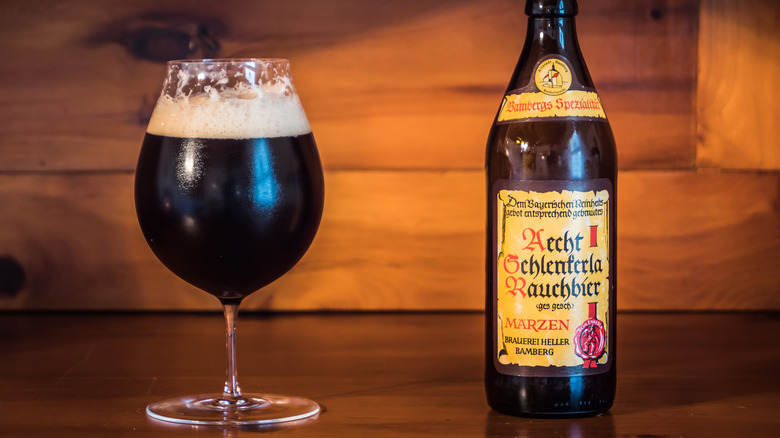 Since Lent does not strictly prohibit the consumption of alcohol, a crisp and refreshing beer may help ease the pain of forgoing meat. Rauchbier, which translates to smoke beer, is made with malt that has been smoked over a live fire. According to First Things, the beer's flavor resembles the smoky flavor found in ham and bacon. The beer was invented in Bavaria and is said to have been consumed during Lent to help people cope with the lack of eating meat. If you're looking to quench your thirst and your smoked meat craving, Rauchiber can be purchased in a single 16.9-ounce bottle, making it slightly larger than a typical 12-ounce long-neck bottle.
Looking for something to pair with a glass of Rauchbier that isn't fish? You can actually consume rodents, specifically capybaras, during Lent. If you really want meat — but capybara isn't your jam — barnacle goose, muskrat, beaver, and alligator are also Lenten-approved meats. If you like a savory-sweet combo, try pairing Rauchbier with a classic Good Friday dessert like hot cross buns.